Italian model Elia Marchetti made headlines when he appeared on the popular reality show, Quý Ông Hoàn Mỹ (The Next Gentleman).
Elia Marchetti during the train fashion show challenge in episode two. — Photo courtesy of Quý Ông Hoàn Mỹ show
He was the first non-Vietnamese to feature in the program, which seeks out talented men and puts them through a series of challenges and tests.
He decided to apply to appear on the show because of his passion for fashion.
"I personally work as a brand ambassador, but I'm also involved in fashion and modeling," he said.
"Later I discovered The Next Gentleman and that was the best chance for me."
The 30-year-old model said he hoped to bring his Italian charm, positive energy and passion to the show.
Elia made it through the first three bouts but was eliminated in the fourth round. However, there's a good chance he'll be back on screen as a contestant may return based on a public vote.
He remains discreet about his chances of returning, but far from the podiums, he loves life in Vietnam.
He is originally from Grosseto, a city in the central Italian region of Tuscany, and now lives in HCM City.
Elia revealed that her trip to Vietnam started with an unexpected phone call.
"I decided to come to Vietnam after I received a call from a restaurant specialist who asked me to work in the highest sky bar in Vietnam, which was then called SOHY," he said. declared.
He has now lived in Vietnam for four years and fell in love with this country after traveling to many cities and provinces.
"From the weather to the warm atmosphere of the cities I've lived in since day one, I then fell in love with the people I meet and get to know on a daily basis," he said.
Elia also makes videos about living and working in Vietnam and receives thousands of compliments on Facebook.
He admitted that he is a family oriented person and would like to meet his highest expectations in life and become the best he can be.
"I want to be happy and also make people around me happy," he said.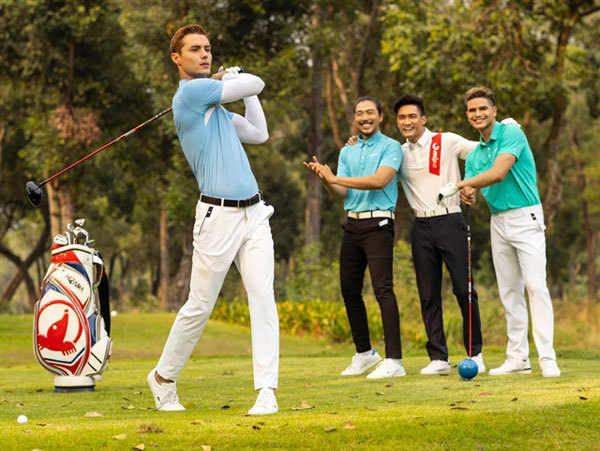 Elia's performance in the golf challenge. — Photo courtesy of Quý Ông Hoàn Mỹ show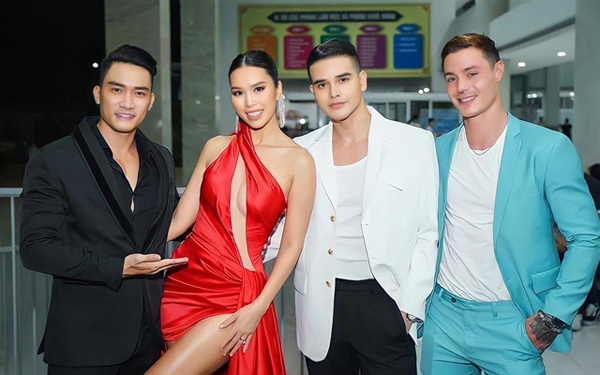 Elia (right), with model Ha Anh and other contestants. — Photo courtesy of Quý Ông Hoàn Mỹ show
Apart from modeling, Elia is also a talented amateur actor and bartender. The 30-year-old boasts countless awards from Vietnamese and international bartending championships. He has received many invitations to be a guest bartender and bartending contest judge in Vietnam.
He also starred in singer Chi Pu's "Talk To Me" music video.
"Chi Pu's team came to my workplace and invited me to shoot a short music video, so I agreed," he said.
"To be honest, I had just arrived in Hanoi at that time and didn't even know who Chi Pu was. I was very surprised when I realized she was a very famous singer in Vietnam, and so far MV has over 21 million views."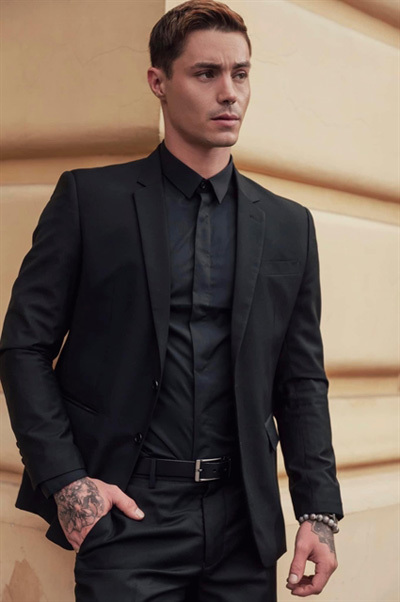 Elia in a fashion photo taken recently. — Photo courtesy of the model
After the tough challenges of The Next Gentleman, he and the other contestants are good friends.
"I didn't have many friends in Vietnam before, but after participating in the show, the team members are like my brothers, and I really appreciate that," he said.
He also shared that he changed his style to be more diverse so he could work in the fashion industry in Vietnam.
As a result, Elia has received a lot of attention through a number of photo collections.
"Compared to the markets I've seen so far, the fashion industry here is continuous and only seasonal, applications are really geared towards local tastes and needs. That's why I work here on so many different styles and levels, from chic streetwear to affordable high fashion," he said.
Speaking about future projects, Elia said he didn't want to jinx it so he won't reveal much, but he loves movies and hopes to take on more roles in the future.
Source: Vietnam News

Two Vietnamese models competing at SupermodelMe 2021
Organizers of the SupermodelMe contest have announced 12 official contestants for the 2021 season, including two from Vietnam.

Promoting Vietnamese fashion amid the pandemic
Le Thi Quynh Trang, President of Vietnam International Fashion Week and Chair of the ASEAN Fashion Designers Council, talks about her new plans to promote the fashion industry in Vietnam as well as cooperation with the Italian fashion industry.